MATERIALS CHANGE OUR LIVES
Business
Creating New Value Using Advanced Materials
In 1926, we started out as a business producing rayon yarn. Since then, we have worked to manufacture basic materials, and have been involved in manufacturing cutting-edge materials and high-value-added products across a range of fields including resins, chemicals, films, carbon fibers and composite materials, electronics and information-related materials, pharmaceuticals and medical products, water treatment, and the environment, in addition to our original field of textiles.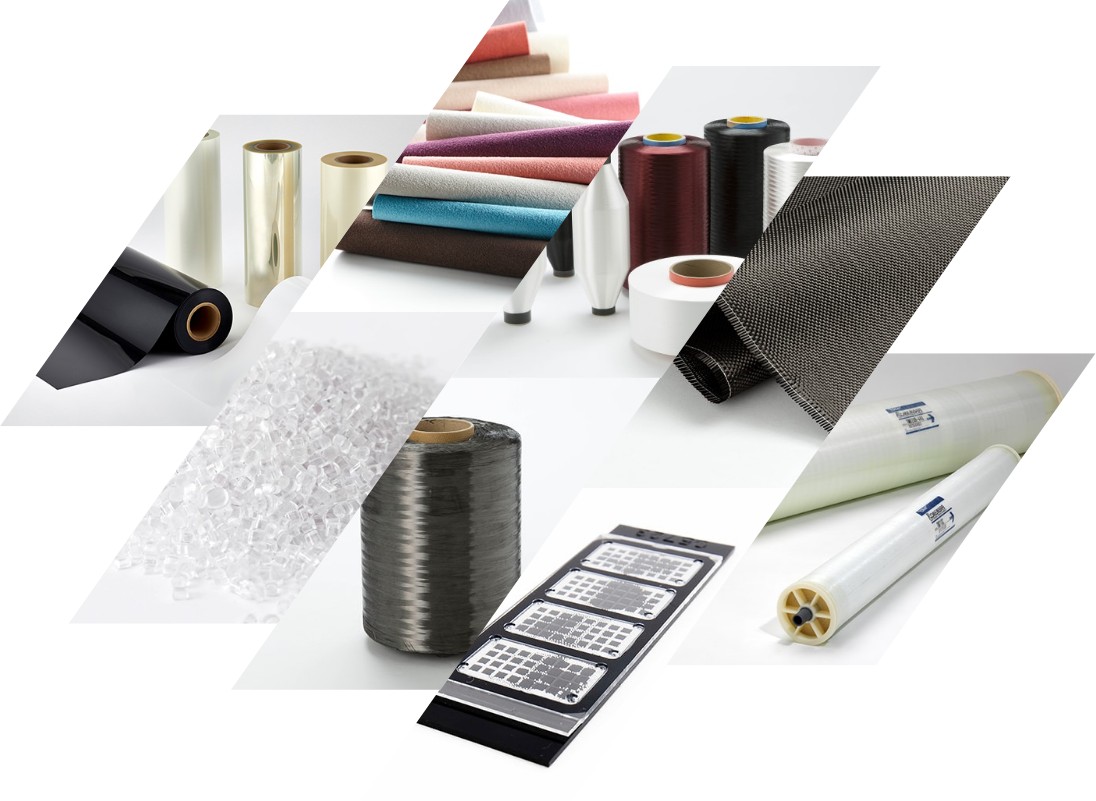 R&D
"Pursuit of the Ultimate Limits," "Integrating Technologies" and "Long-Term Continuity" are key phrases at Toray Group
The source of our innovation is our research and technology development. Materials often cannot be seen in end products, so they do not stand out, but without innovative materials, it is not possible to create an attractive end product. The four core technologies that we have cultivated at Toray are polymer chemistry, organic synthetic chemistry, biotechnology, and nanotechnology. By pursuing the development and integration of these technologies to their utmost limits, new technologies and new materials can be created.
Organic Synthetic Chemistry
Global Operation
We Operate in 29 Countries and Regions Around the World
We operate in 29 countries and regions around the world, including Japan.
By creating high-value-added products in our core manufacturing location of Japan, and developing use applications for them in locations around the world, we achieve a sustainable growth cycle on a global scale.
Number of locations

29

countries and regions
in which we operate

Number of
affiliate companies

317

116 in Japan and 201 overseas
*As of the end of March 2022
2050 Goals (Sustainability Vision)
We have a mission
Our world is currently facing a number of issues, with the global population expected to reach 10 billion by 2050, many countries expecting to face the challenge of an aging population, and environmental issues such as climate change, water shortages and depletion of resources worsening day by day. These issues are all interlinked, and becoming increasingly serious.
The Toray Group's mission is to provide reall solutions to these issues by providing innovative technologies and advanced materials that meet the challenges the world is facing in the areas of development and sustainability, and to achieve our goal of "Four Worlds" by 2050.
Net zero emissions

Sustainably managed resources

Restored natural environment

Healthier lives
Innovation
We are committed to
green innovation
and life innovation
We are engaged in green innovation projects aimed at solving global environmental problems and energy resource problems, and life innovation projects that help people to live long, healthy lives, that improve the quality of medical treatment and reduce the burden on medical sites, and that support human safety.