Engineering Plastic Resin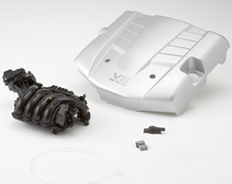 Toray Amilan® Nylon Resin
Toray Amilan® nylon resin is a typical engineering plastic that features superior toughness, heat-resistance and oil-resistance. Toray Amilan® is used chiefly in automotive parts, connectors and other electronics components, and mechanical parts.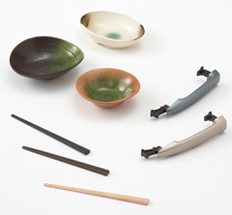 Toraycon® PBT Resin
Toray PBT(Polybutylene Terephthalate) resin Toraycon ® is a polyester-based thermoplastics resin developed by combining Toray's technological expertise in polyester polymerization and resin-reinforced composites. Featuring outstanding long-term heart-resistance, chemical-resistance, whether-resistance and electrical characteristics.
Toraycon ® is widely used in connectors and other automotive parts, bobbins, coil cases and other electronic and electrical components, and precision parts for office equipment.
Available for many applications, they are created in various grades to meet specific customer needs including unreinforced, reinforced with glass-fibers and flameretardant.
Detailed information is in the individual product/brand site.